A Quick Look at Canva
You ma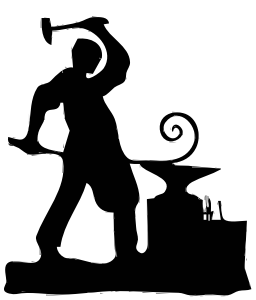 y have noticed that I'm sort of a do it yourself sort of guy when it comes to writing. I format my own books and design the covers. When I first started doing this there wasn't any easy step by step guide on what to do. A lot of what I learned was through trial and error.
There were lots of stumbling blocks along the way.
I knew that at some point I'd need to do it again and not wanting to have to relearn everything, I scribbled some notes about the process. Later those notes ended up in the Writing Tools section of this website.
I figured if they helped me, maybe they would help someone else.
Based on web traffic and emails I've received, it seems like it has. The articles have grown to include answers to most of the questions that I've been asked. I'm not an expert, but I'm also not afraid to poke around to see how things work. Actually, I'm pretty comfortable poking around things, and I don't mind sharing my results.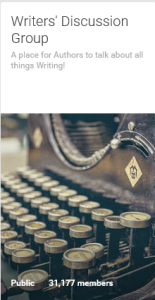 That's how I ended up here. Sometime last year I heard about an online graphic design tool called Canva from some fellow authors over on Google+ in the Writers Discussion Group. A few thought it showed a lot of promise for building book covers. As a do it yourselfer, I jumped in and created an account so that I could play around. I fiddled with it for a few days, thought it was cool enough to look at further, then moved on. At the time I was wrapping up Shaper of Air which consumed most of my free time.
Recently Canva popped back up on my radar with a page describing a very simple process to create a cover for an ebook. And, of course, here I am wrapping up a couple of short stories and trying to finish the Shaper of Fire, the third in the Shaper Series. It was sort of like deja-vu. And just like last time, it came to my attention at a time when I needed a brief distraction from my current projects, so once more I decided to give it a try.

After selecting the Kindle Cover option you will get a list of sample templates which are really covers that look finished.  You'll start by picking a template, then replacing the image and text until it matches what you want.  Just playing around, I was able to create a couple of test covers in under a few minutes.
The steps to do after picking a template wasn't exactly clear.   What worked well for me was picking a template, then uploading an image to replace the background.  Once I uploaded the image, I just dragged it onto the page.  After the image was in place, I clicked on the text elements and replaced them with what I wanted or deleted them completely.
Canva provides images that you can use, but if you go that route be sure to read the Terms of Use.  Specifically pay attention to the differences between the One Time Use License Agreement, the
Royalty-Free License Agreement, and the Unlimited Reproductions Extended License Agreement. The one time use license limits you to 2,000 copies.  Of course, you can avoid the image license issue completely by uploading your own image, but if you do that be sure you hold the rights to that image.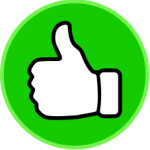 Quick Summary:  Yep, you can  create a decent cover in only a few minutes with Canva. I was surprised by how easy it was to work with once I got started.  If you want to create your own cover and aren't comfortable around graphic arts tool, then Canva will probably work well for you.