Disturbance Announcement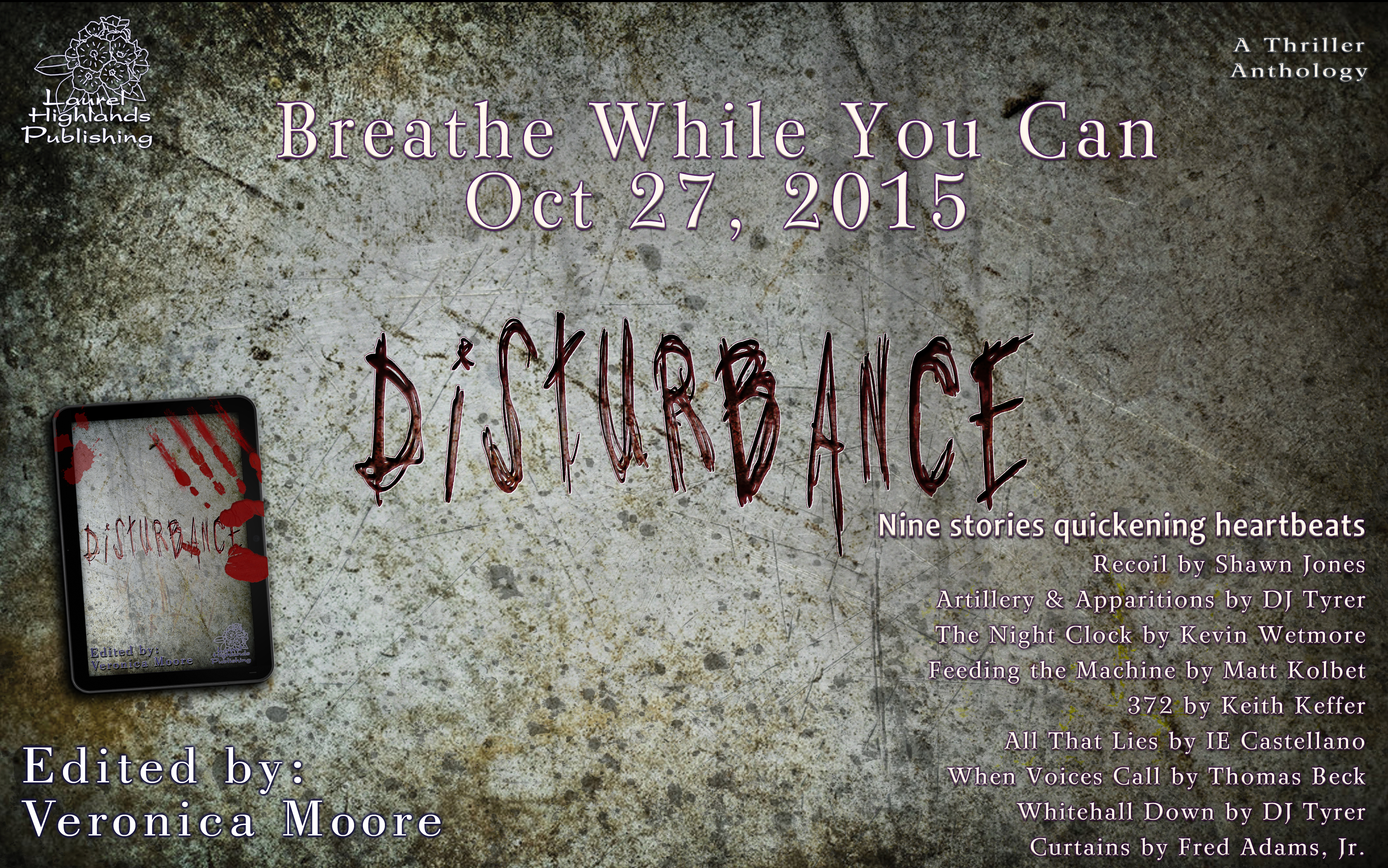 It's official!  Disturbance will be released on Oct 27, but you can pre-order it now for the Kindle.
My story, 372, is about an older man living alone with his small, white, fluffy dog who encounter a deadly threat in the woods across the street.
Any similarities to a known dog are purely coincidental.